One of the many great feasts in the Special Dining Fare on Paradise Motu.

---
---

Some of the more adventuresome folks treked high up the mountain, enjoying the exercise, the spectacular views and obviously the company.

---
Melissa enjoying the company of the local guides during the trek.

---
Melissa and Erin, under the trees on Paradise Beach.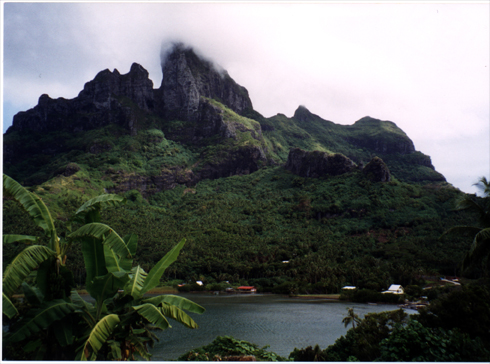 Bora Bora. So pretty, you just can't photograph it.

---
---
All photo copyrights on this site are reserved. Gabreal Franklin - All Planet
All Planet
tahiti@allplanet.com
last update Feb 10, 00